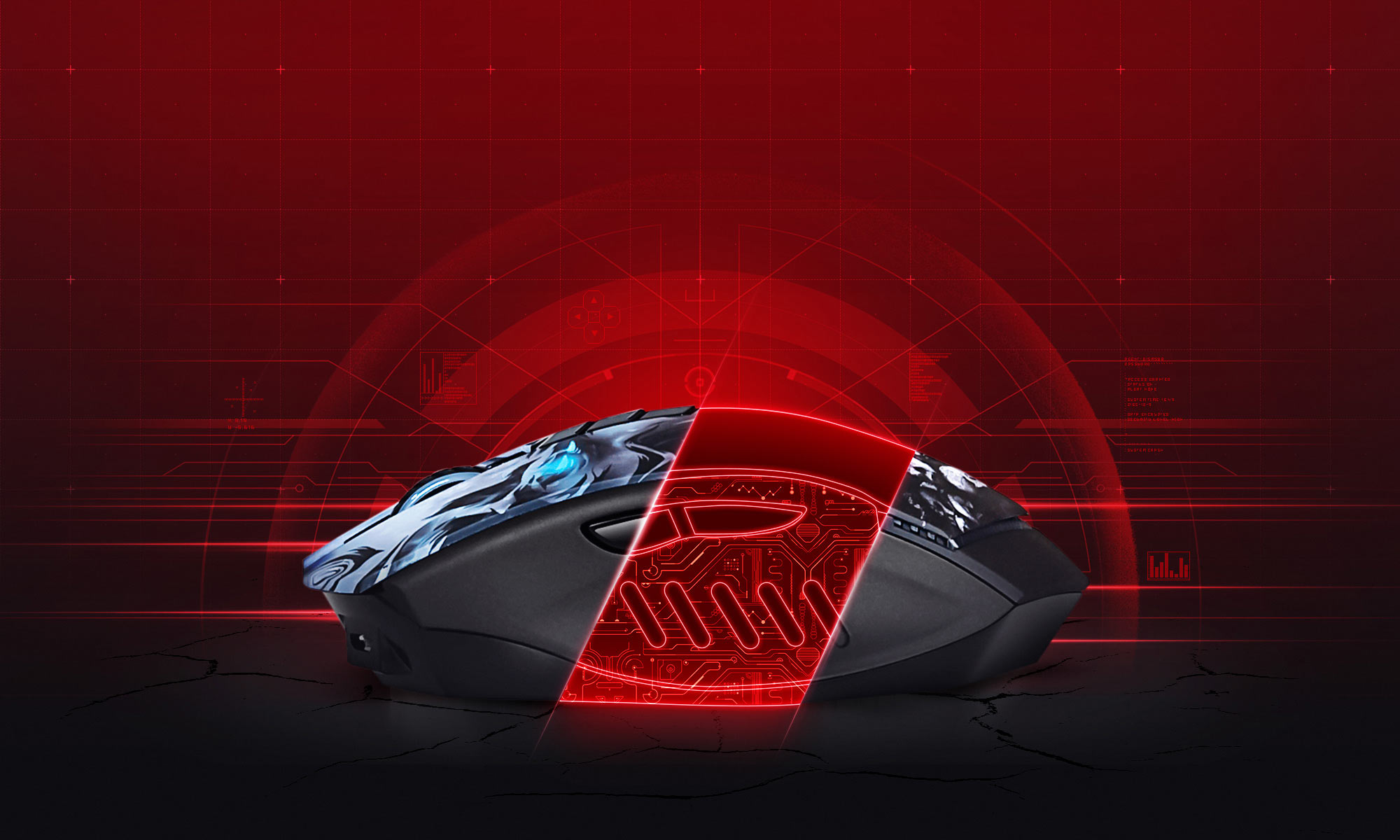 Light Strike

Armor Boots

Extreme Core 4

6 Sniper Modes

Gaming Precision (4000 CPI)

Ambidextrous Fit
Click Response Less 0.2 ms

Without any traditional metal bouncing noise. Performs extreme 0.2ms light speed response with over 20 million clicks lifespan!

Infrared-Wheel

Infrared-Wheel can turn millions of times in its lifespan, and be actuated with the exact same precision as a mouse button.

No Double-Click

The output is zero-bouncing, improves metal switch double-click issue.

16-Grade Calibration Tech

Fine-tune the focus to improve tracking.

6 Sniper Modes

Instant upgrade sniping techniques by applying 6 powerful sniping modes.

Metal X'Glide Armor Boot

Armor Boot eliminate friction on nearly any surface for smoother motions, precise cursor movements and improved accuracy.

Anti-Interference Wireless Extension Dock

Assure zero-lag and protect effectively from other interference sources.

Rechargeable Lithium Battery

Built-in 600mAh rechargeable Li-battery, easy to charge with micro USB cable.

Exclusive Wireless Guard 5 Technology

Guard your signal beyond the wired mouse.
Power. Control. Speed. Precision.
Designed to redefine the standards of accuracy and speed, this awesome mouse engine crushes the competition. Engineered to give you advantage in intense gameplay. With Bloody devices you react faster and are always a step ahead of your opponents.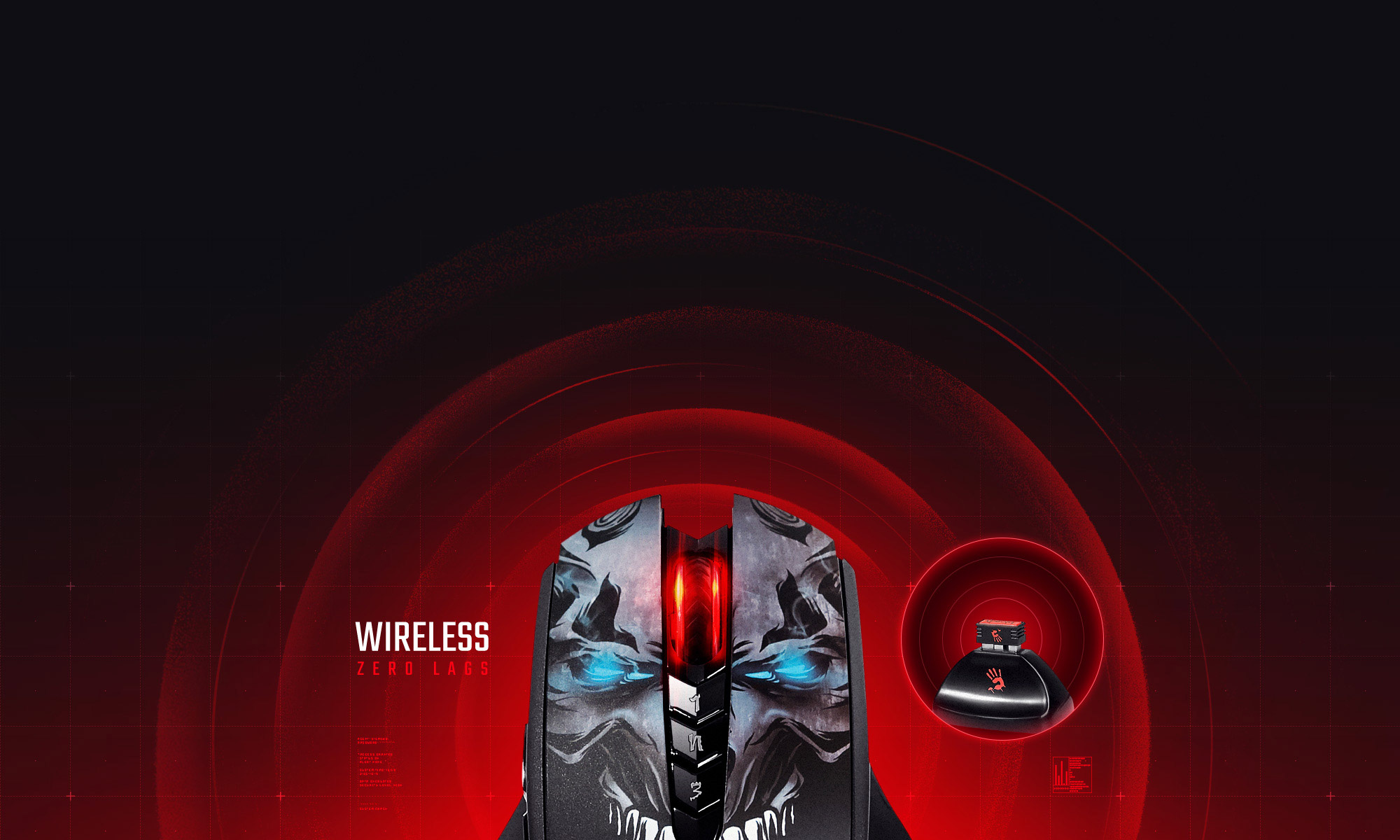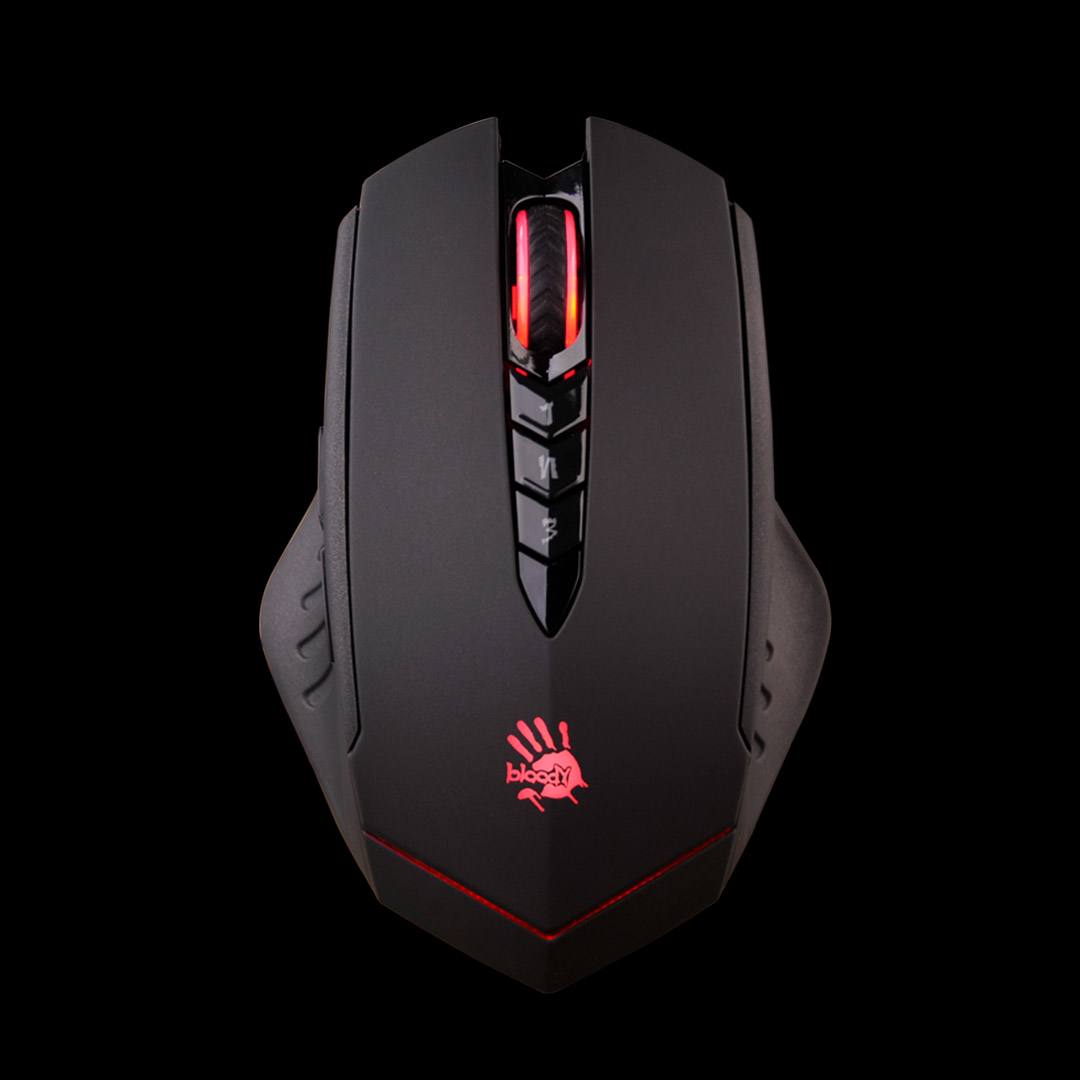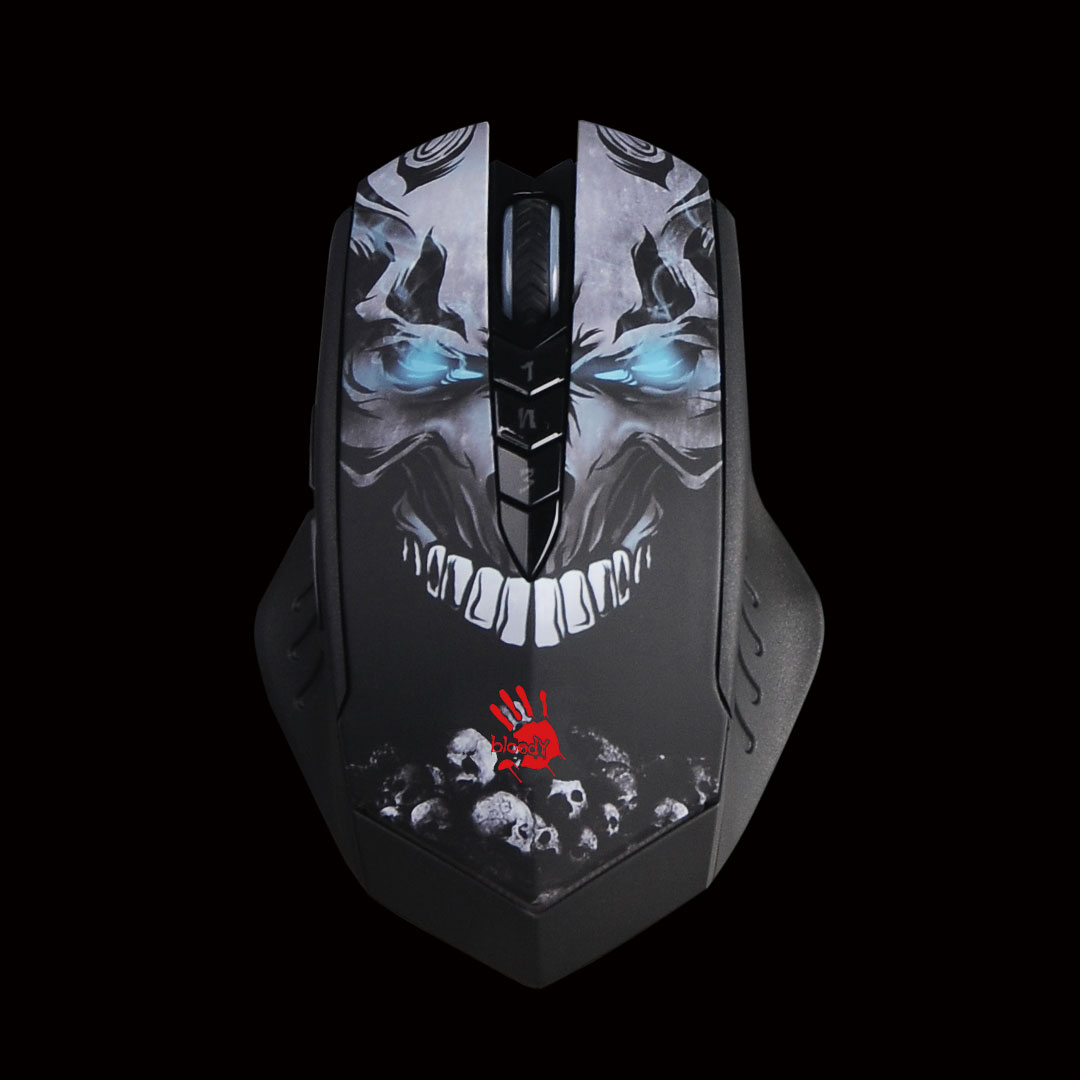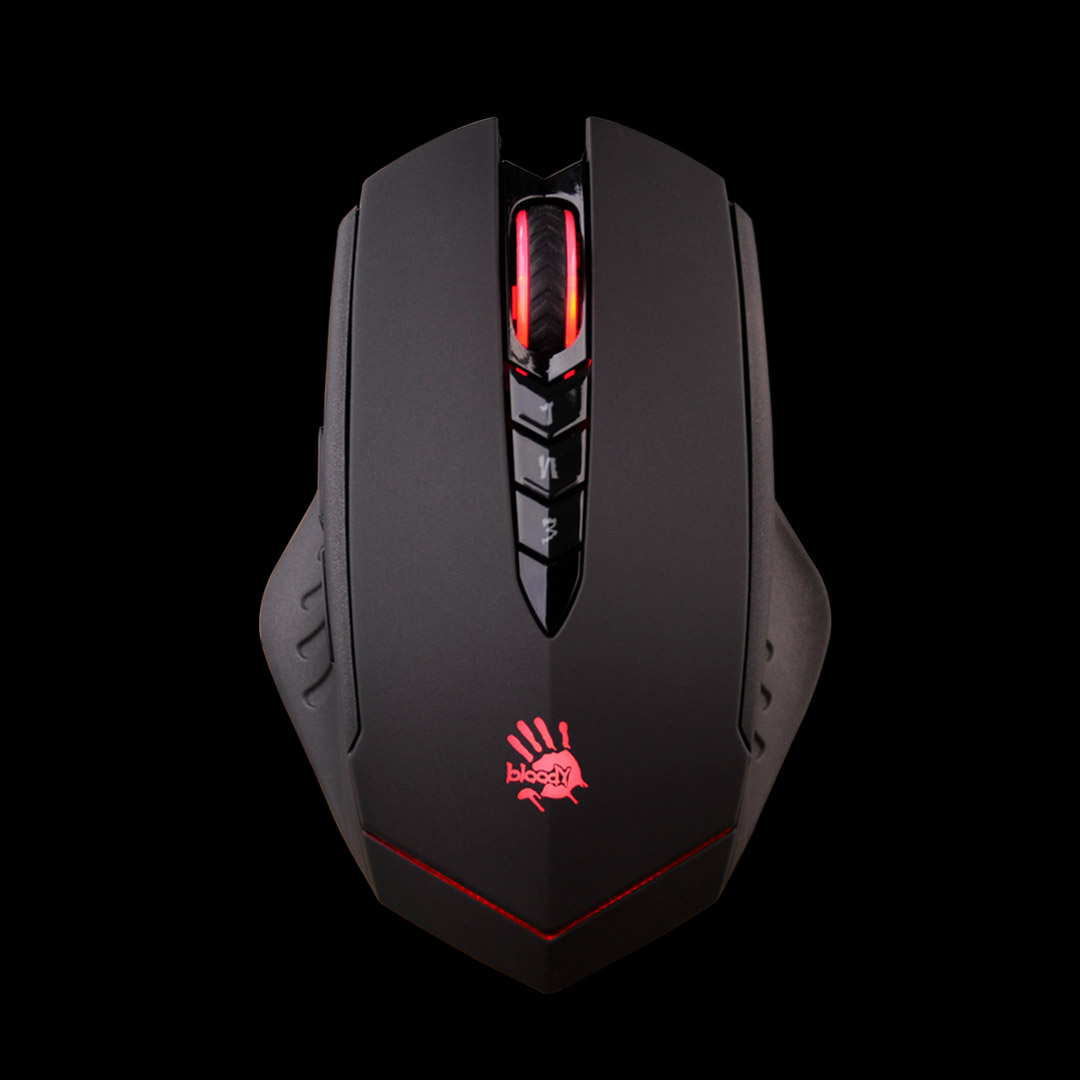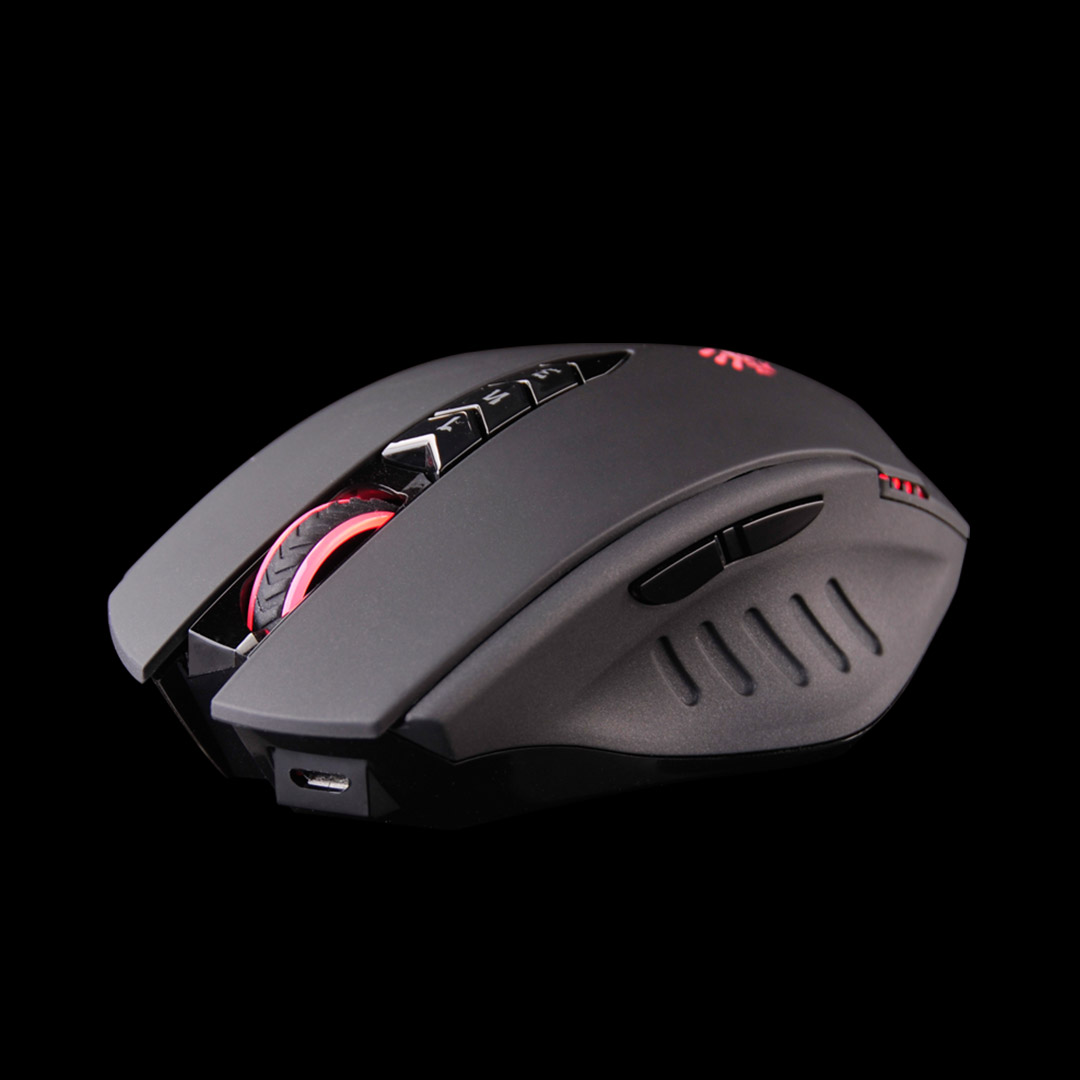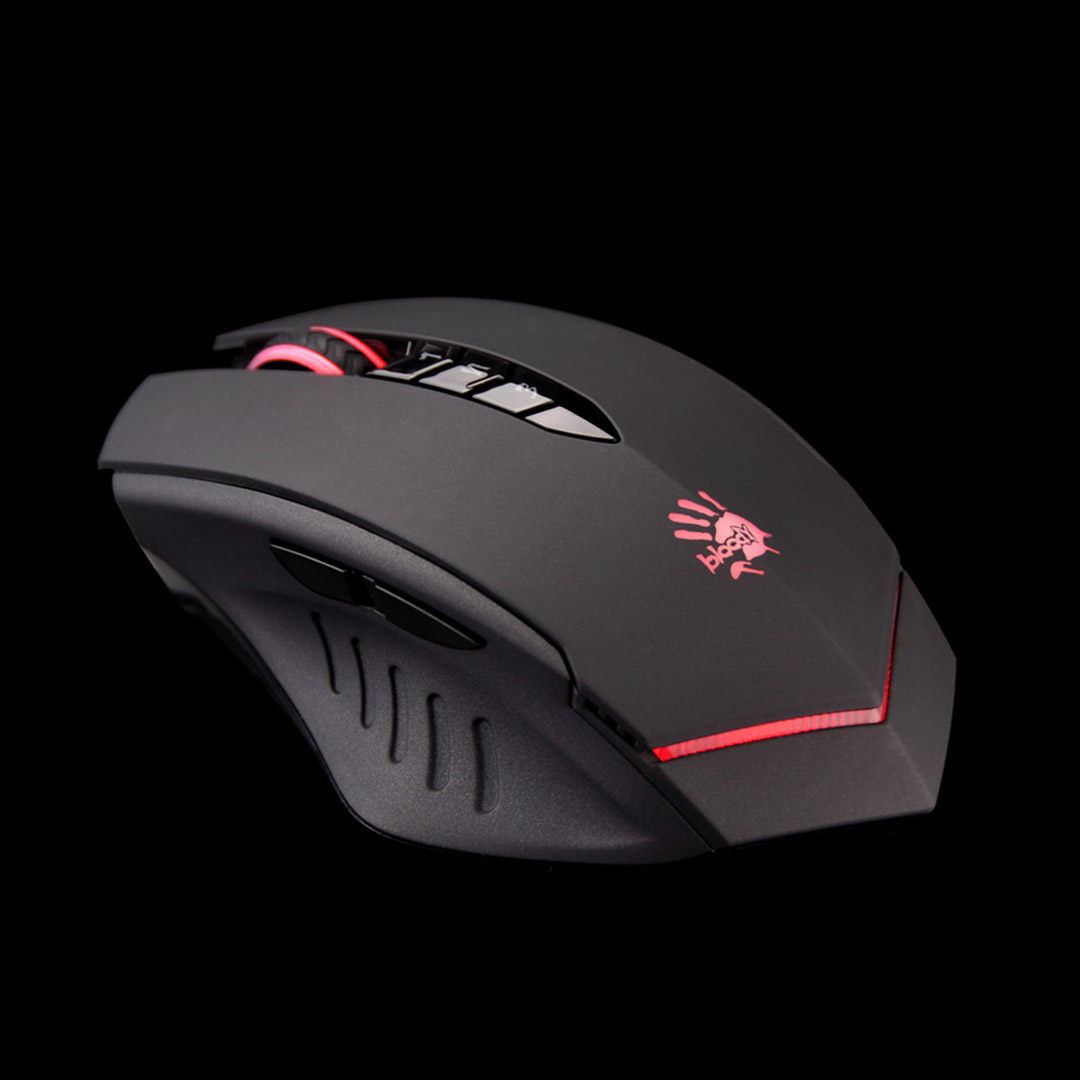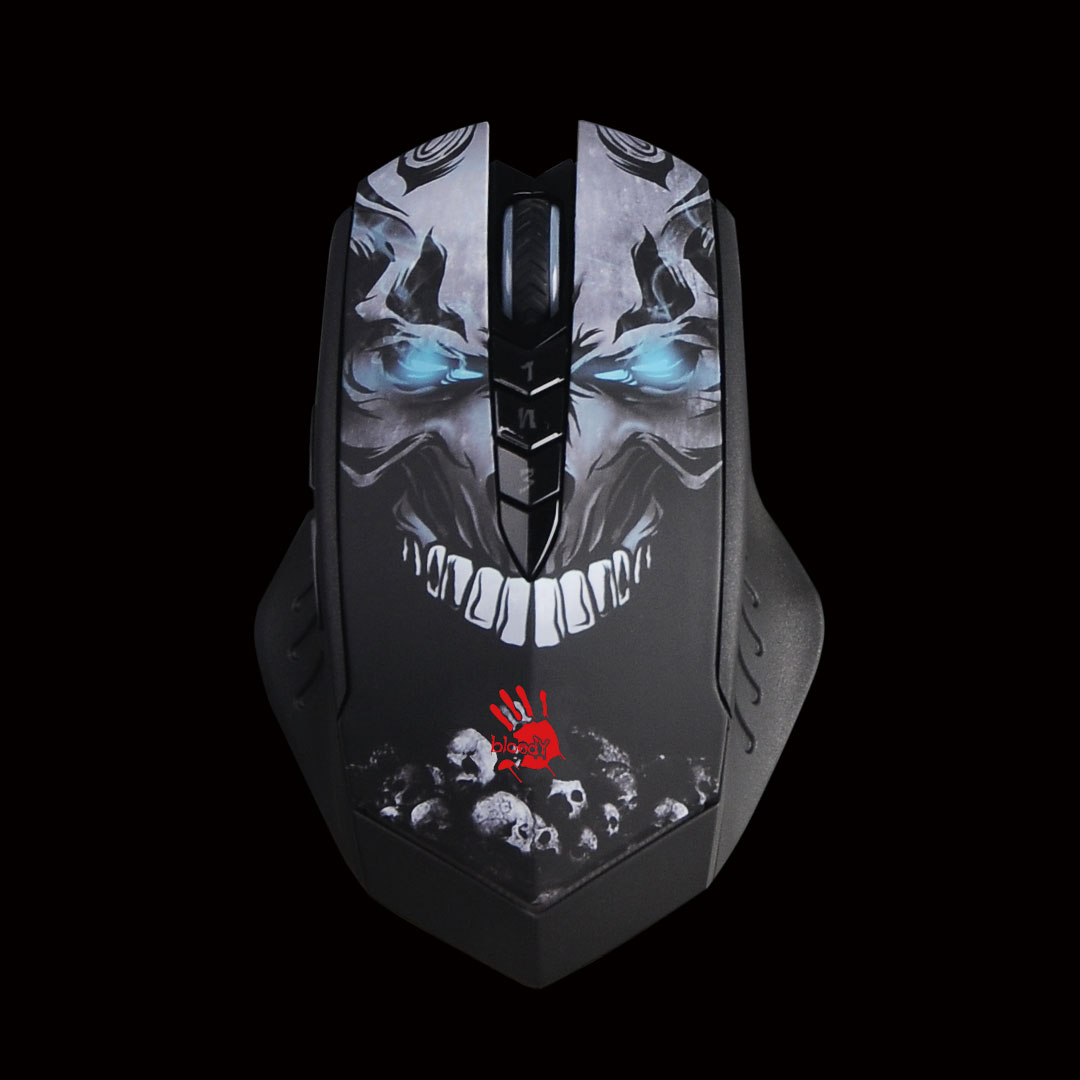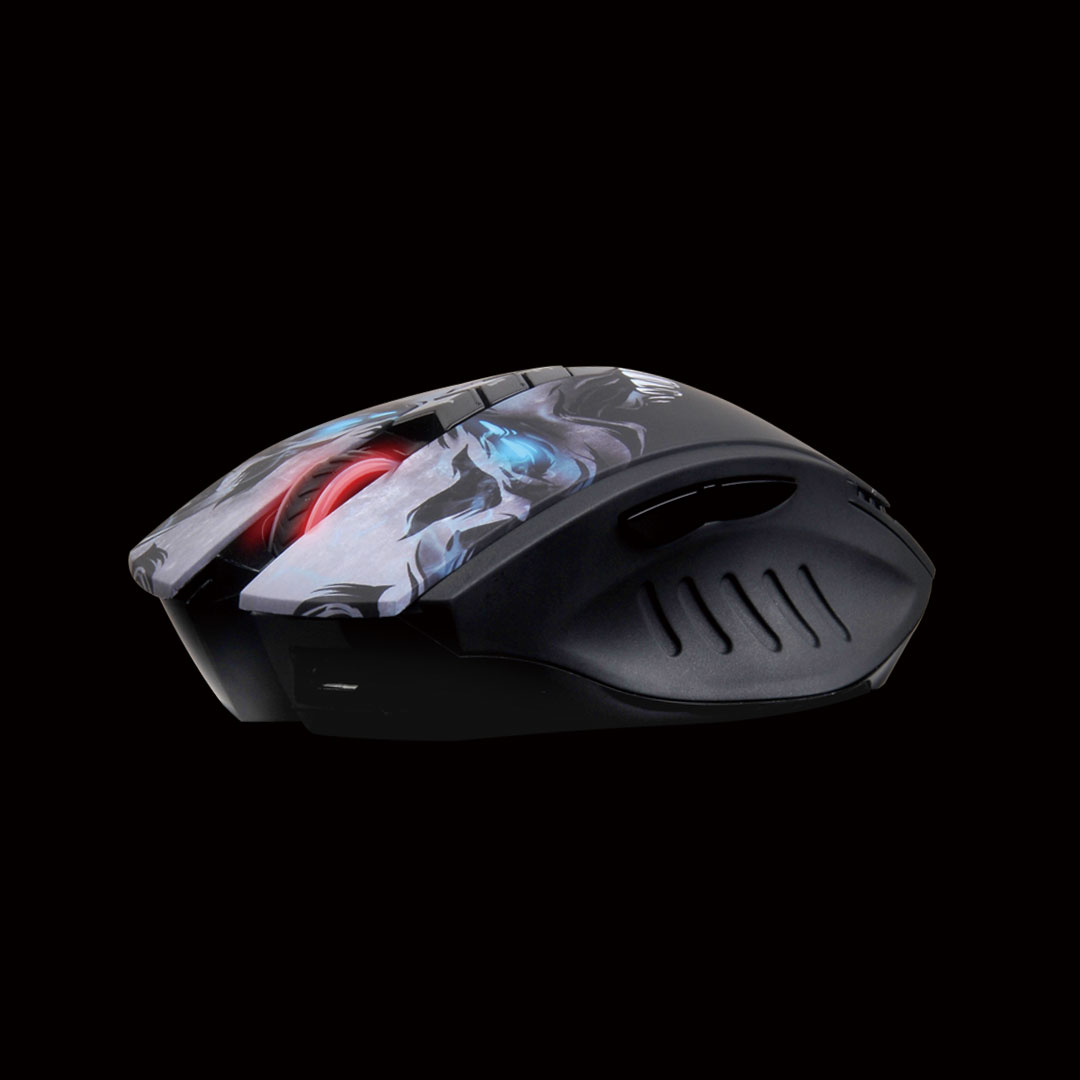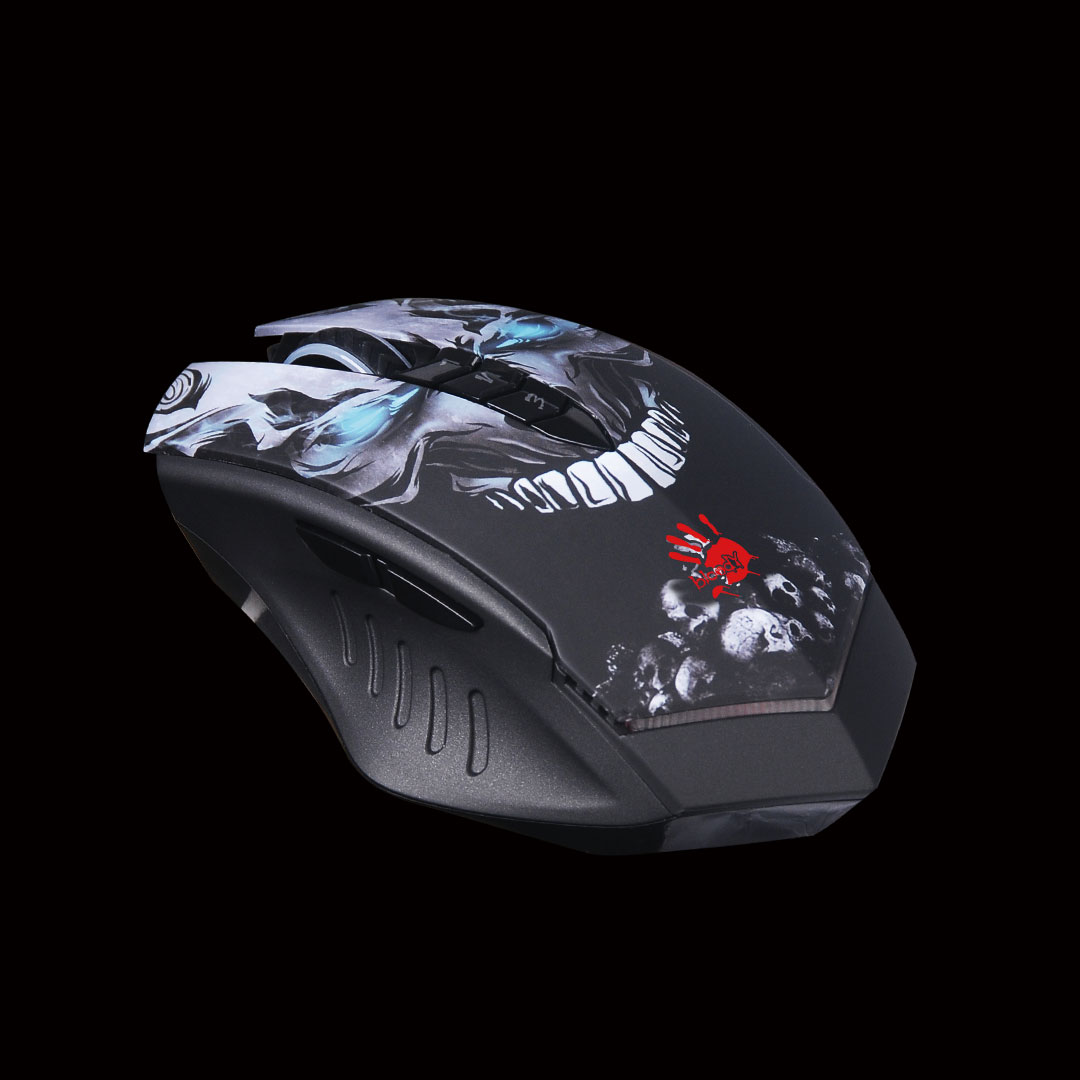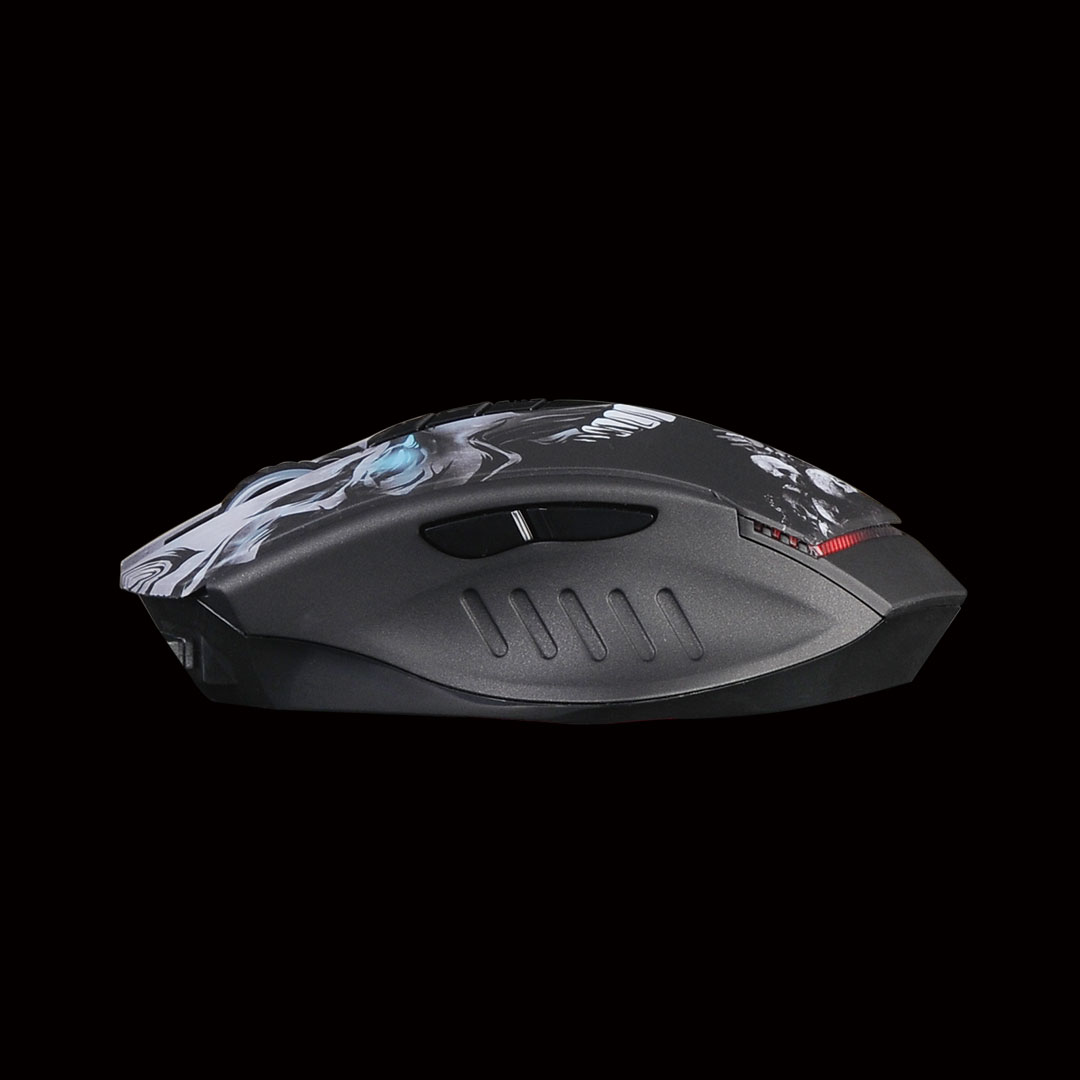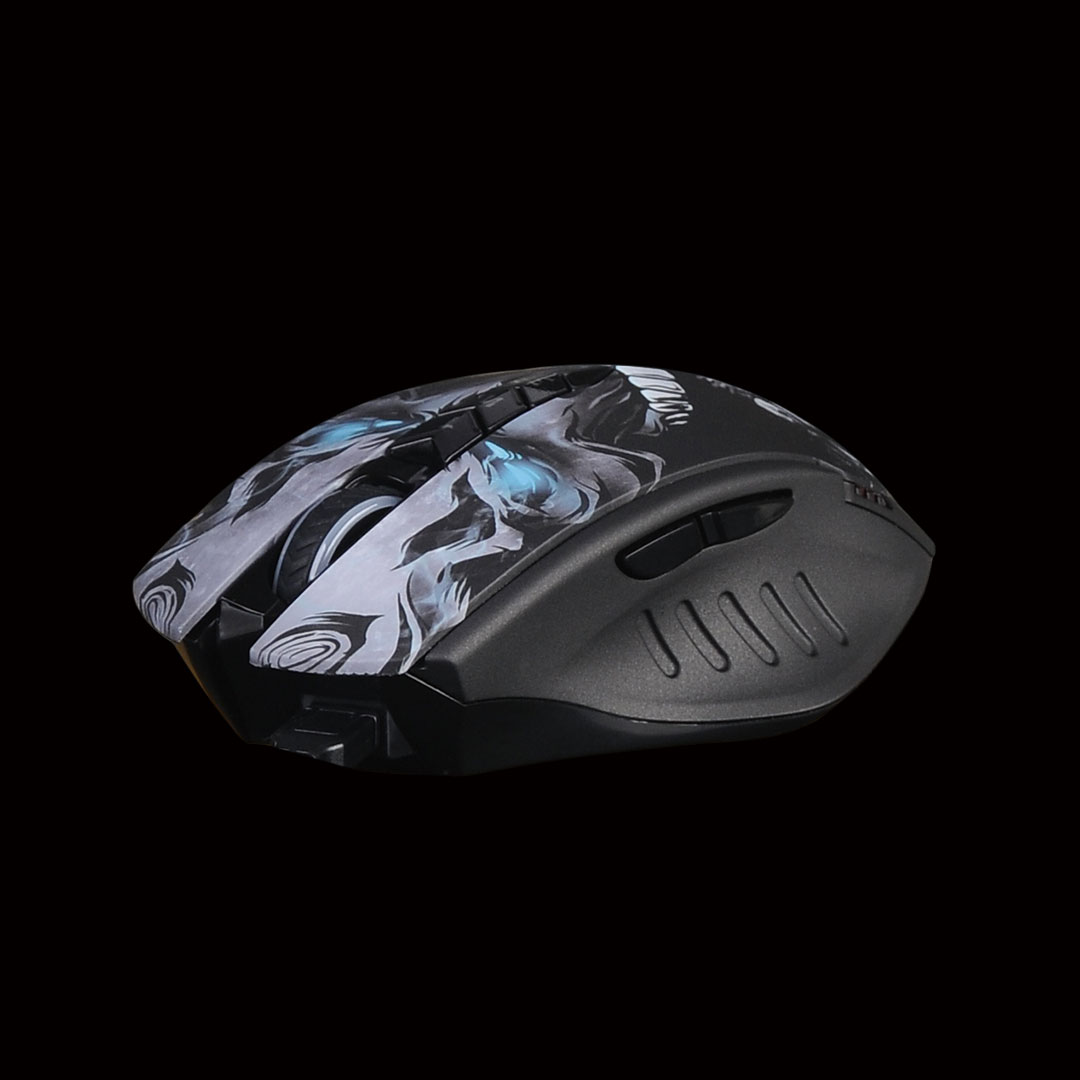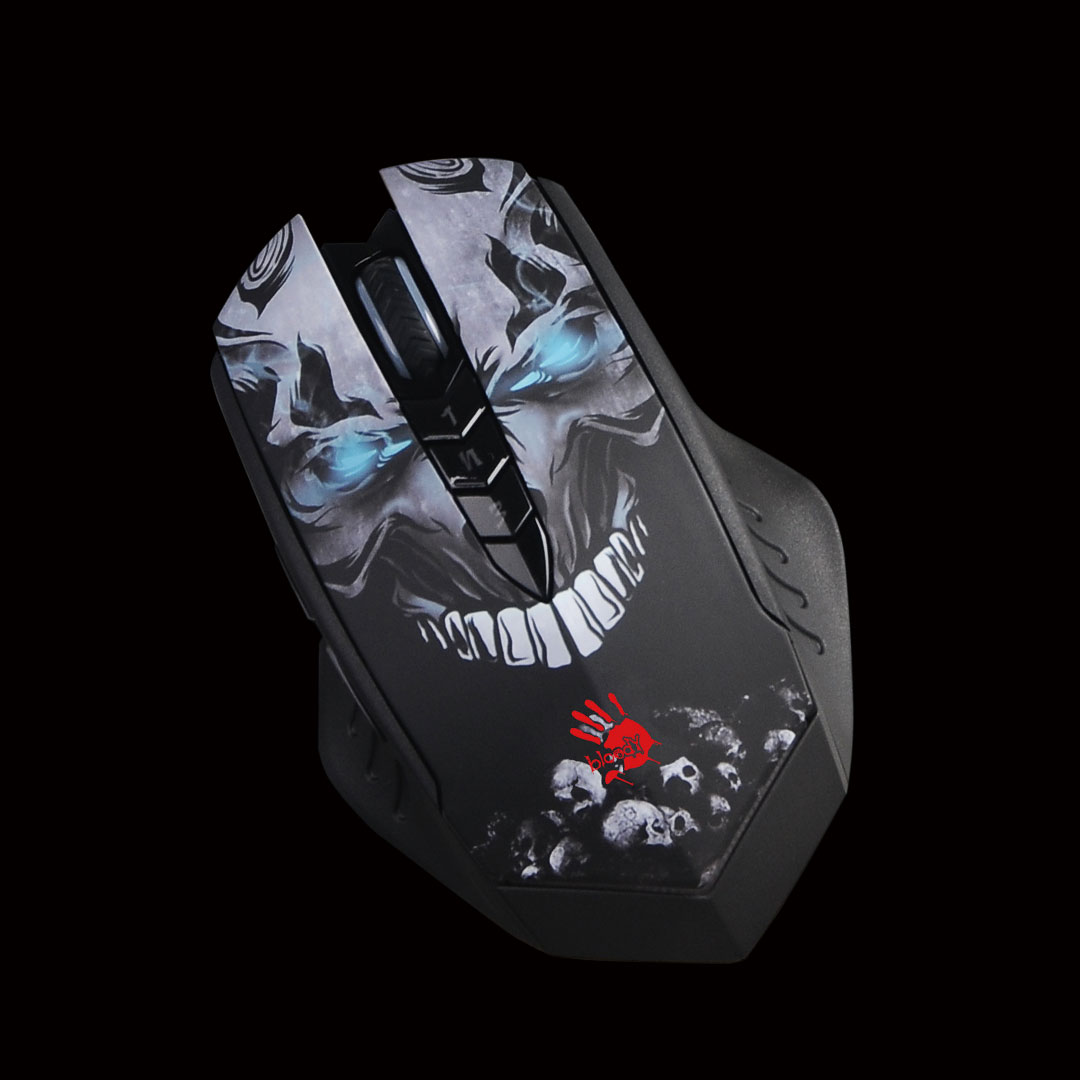 Tech Specs
PERFORMANCE
Memory: 160K
Acceleration: 20 g~23 g
Frame Speed: 6,666 fps
Max. Resolution: 4,000 CPI
Key Response: Less 0.2 ms
Infrared-Wheel: Over 1 Million Scrolls
Tracking Speed: 60~160 inches/sec(ips)
Image Processing: 2.41Mega pixels/sec
Metal X' Glide Armor Boot: Over 300 Kms
Infrared-Micro-Switch: Over 20 million clicks
Report Rate: 125~500 Hz/sec (3-level adjustable)
Type: Wireless
Sensor: Optical Engine
Connector: USB(2.0/ 3.0)
System Requirements: Windows XP/ Vista/ 7/ 8 /8.1 / 10 or later
Product Size